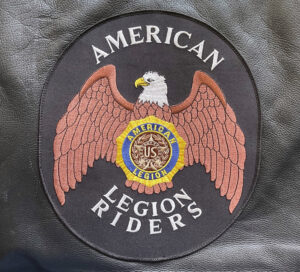 WEAR THE PATCH - MAKE A DIFFERENCE
We are not just riders - we are a family that supports veterans, their families, the fallen, and our communities.  In fact, in 2005 it was the American Legion Riders that started/founded what is now known as the Patriot Guard, and our riders still ride Patriot Guard funeral escorts to this day.
Whether you are an honorably discharged veteran, spouse of one, or child of one, come be a part of the family.
Why Join ALR over an MC?
As an ALR Member, you will be part of a Veteran family of riders that is federally recognized and highly respected throughout the world.  You can ride from city to city, state to state, and not worry about conflicts with Clubs or Law Enforcement - ALR has no natural enemies anywhere.  And you get to help the ALR support other Veterans and Veteran Organizations.
How Do I Join The ALR?
1) Look at the Chapters page above to find a chapter you are interested in joining.(Coming Soon)
2) Fill out one of the forms below and take to the local American Legion Post that you wish to join.  This will enable the local post to expedite your membership in one of the host programs. (Coming Soon)
3) Once this is completed you will be able to talk to the American Legion Rider's membership officer of that post to inquire about joining.